Elaine was looking for a career change after working in Supported Employment. She engaged with Mai-Wel's Step Up program, which assists participants to build their capacity, skills and confidence to join the workforce.
Elaine's passion is to work in the hospitality industry a goal she discovered while participating in work experience at Fibonacci Café in Rutherford. During work experience, Elaine was supported by Step Up to assist her where required and to observe her level of skill and confidence working in a hospitality environment.
To further support her to achieve her employment goal, Elaine was assisted to enrol in a nine-week TAFE Barista Course, where she will learn the theory and practical parts of making and serving delicious hot beverages! Elaine is enjoying her course and is looking forward to continuing to build her capacity to achieve her goals of employment in the hospitality industry.
Good work Elaine!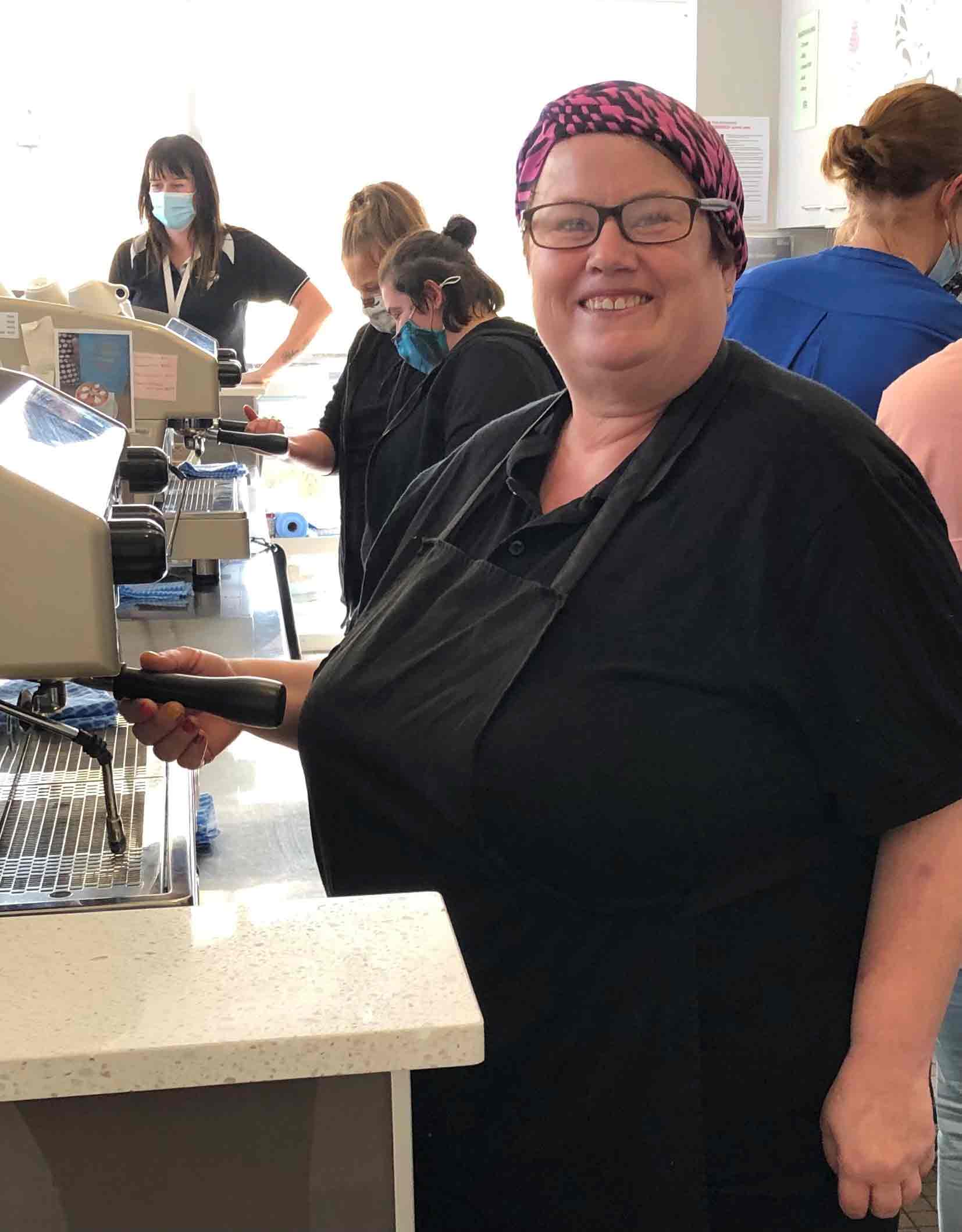 Pictured: Elaine smiling as she works on her barista skills.