Grounded in Culture
Mai-Wel LabourForce Solutions provides NDIS participants the ability to build their skills and confidence for employment through a program called Step Up.
Over the past 10-weeks, participants have been attending a Grounds Maintenance Course at Kurri Kurri TAFE. Throughout this course, this group have been working on and improving the "Yarning Circle" which is located on the TAFE campus.
Meeting with the TAFE Aboriginal Liaison officer, the group understood the cultural significance of the Yarning Circle, which is to encourage respectful, trusting relationships, fostering accountability and to provide a safe place to be heard and to respond. As part of this course, they also had the opportunity to experience some bush tucker!
As part of this 10-week course, participants learn a combination of skills such as theory, literacy and numeracy suitable for trads and valuable, hands-on introduction skills in ground maintenance which includes; WHS, use of tools, trimming, weeding, planting, watering, plant health, lawn health and more!
Next term, participants will have the opportunity to continue, where they will get practical experience planting a community garden bed, involving how to: plan, design, clear the bed, test/improve soil, planting, watering, mulching, and maintenance!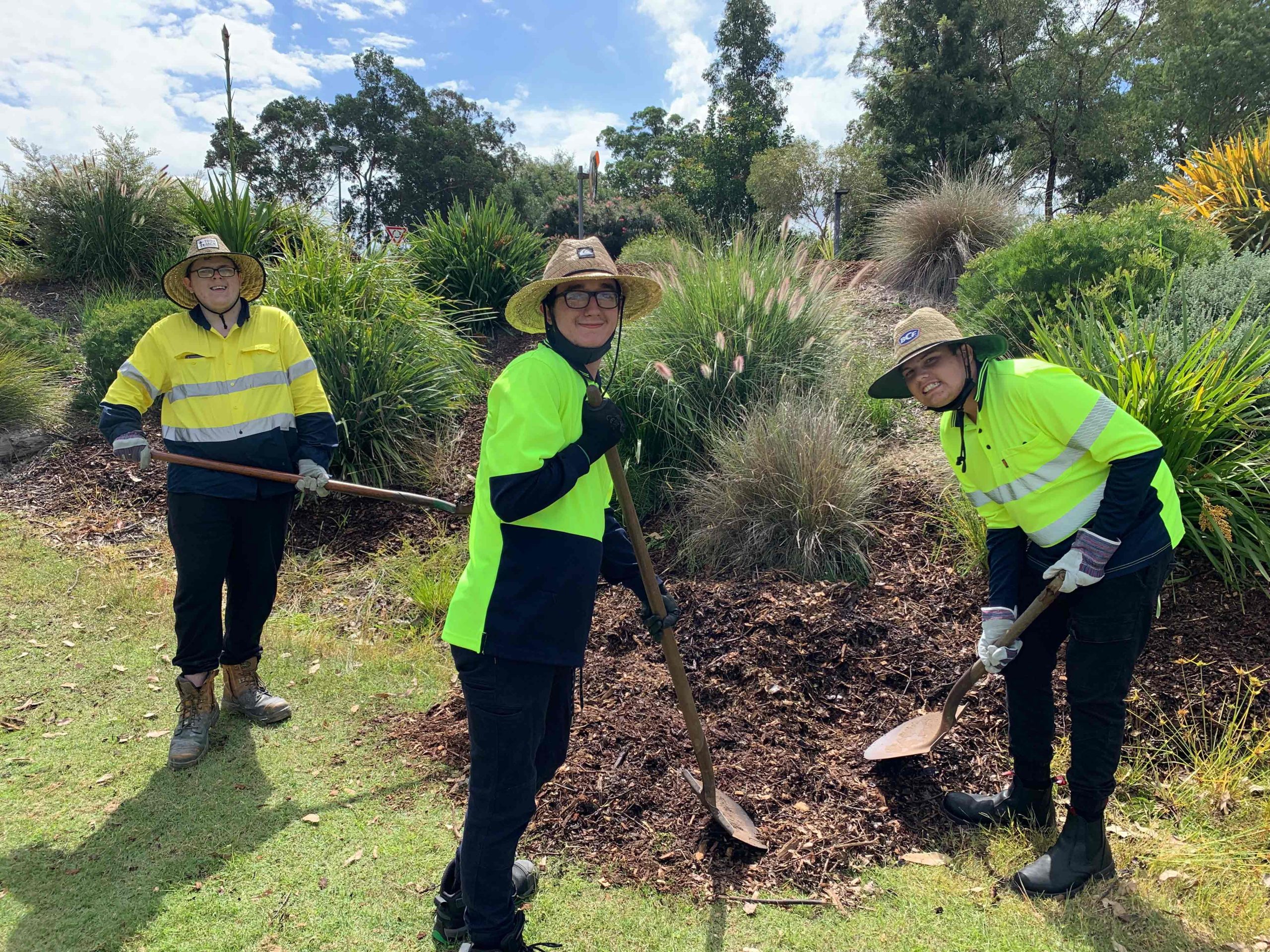 Pictured: Part of the training included learning how to dig, plant and maintain garden beds.